San Andreas Military Facility Zones (SAMFS)
The Following locations are Military Facility Zones and are to be treated as such
Color coding is as follows
Yellow
* Civilians May not pass this point
* Law Enforcement must radio in if they wish to pass this point
* Civilians must turn away if Military Personnel instruct them to
* Civilians who fail to comply with the above, will be arrested
* Vehicles that pass the yellow zone without permission will be considered hostile
Red
* Civilians found inside the Red-Zone will be Arrested, one warning given at the discretion of the CO ( Commanding officer )
* Law Enforcement within the red-zone who have failed to radio in prior to being spotted, will be questioned as to their purpose in the Red-Zone
* Unidentified Vehicles will be disabled.
Air-Traffic above red and yellow zones will be considered hostile and a terrorist threat, in order to avoid said instances occurring, Air-Traffic above SAMFS [See Title] is restricted to Military Aviation only - NO Civilian Air-Traffic will be permitted.
Attached are the necessary zone features.
SAFEBASE ALPHA - Demorgan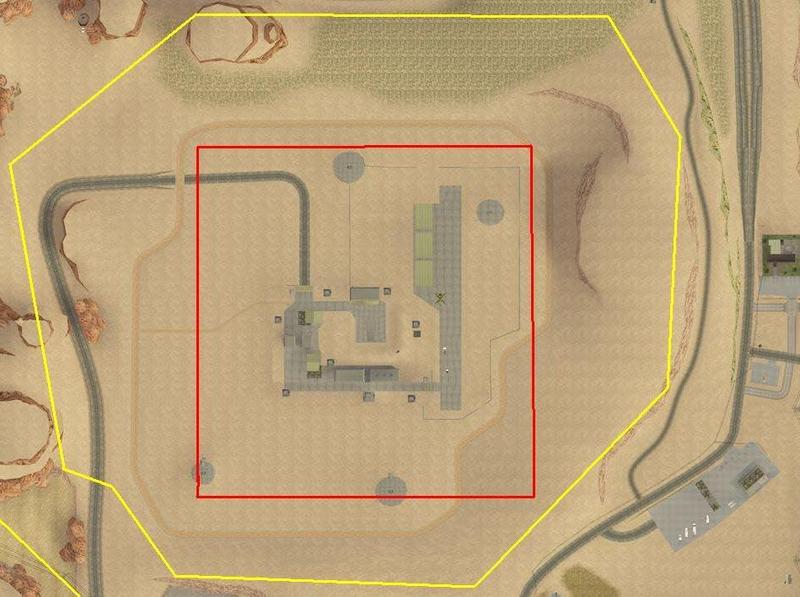 SAFEBASE BRAVO - Verdant Meadows Military Airfield
SAFEBASE CHARLIE - Military Communication Relay Facility - MCRF